Valentine's Day Gift Ideas
Get your Custom  Valentine's Day Cards ready! With Valentine's Day just around the corner, look for ways to say I love you with Valentine's Day gifts that won't break your budget. Valentines Day is about sharing your love with those important to you. You don't need to spend a lot of money to do that. No matter your budget. just plan or do something thoughtful and sincere. Making the person (or people) in your life feel special is easy to do if you just take a little time to be creative.
Sweet Nothings
Get out your baking supplies and bake up something sweet. Homemade brownies, rice krispie treats, or lemon short bread cookies can help you say I love you this, Valentine's Day. Use clever Valentine cut-outs like hearts, cupids and arrows. You don't have to do a lot or make it complicated. Choose something you are comfortable baking and put it on festive plate. Even if you aren't a baker, you can easily doctor up store bought cookies. Get some madeleine cookies and dip them in melted chocolate or make a plate full of chocolate covered strawberries and blueberries. The effort and thoughtfulness is what counts.
Love Tokens
This is a fun gift for the kids. Make your own love tokens out of heavy card stock. You can cut out quarter or fifty cent piece size shapes like circles and hearts and write messages of love on them for your loved ones to keep with them. Put them in an organza pouch for safe keeping.
Heartfelt Valentine's Day Cards
Sometimes simple is best. Give your loved ones a thoughtful Valentine's Day card with a sincere message. Take the time to write something personal in it expressing how much your loved ones mean to you. You can personalize your card with photos and images that are meaningful to you. Your friends and family will love that you took the time to write them such a special message.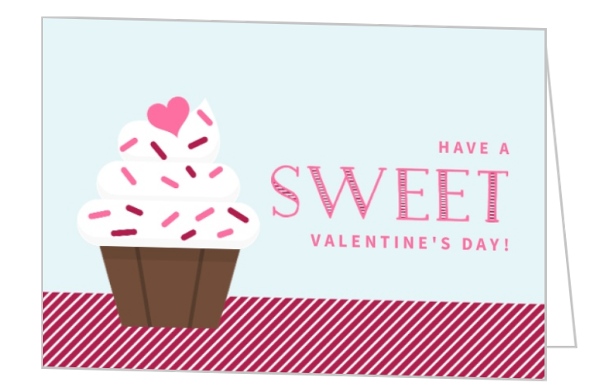 Night In
Surprise your significant other by organizing the kids to stay at grandma's house for the night. You don't even have to plan a big dinner or anything. Just having time alone may be present enough. Make the night something you both enjoy. Get that movie you've wanted to watch, play your favorite board game, or simply open your favorite wine and have a conversation. Just relax and enjoy each other!
Scavenger Hunt
Create a scavenger of clues that lead a fun little Valentine's treasure. For the kids you can get little things like a movie ticket, candy or something small they might enjoy. An adult version of this could lead your significant other to a candle lit dinner or decadent dessert. Put the clues in creative places like the freezer, laundry machine or even by the cat food. Kids and adults can enjoy this game and it's not very expensive to create!
Take a Cooking Class
Sign up for a cooking class at one of your gourmet grocery stores, favorite kitchen stores or even through your community center. Cooking together can be very romantic! Find decadent desserts class or a whatever cuisine interests you. It will create a fun memory and perhaps give you some new skills to use all year long.
What I Love About You
Create a love book with sentences about what is in your heart, but may not always be able to say out loud. Tell the most important person in your life just how much they mean to you by writing up a little booklet of all the things you love about them. Use PurpleTrail's easy to use online design center to create a custom journal
Personalize a Gift
Create a custom mug, personalized journal or a one-of-a-kind custom calendar. You can add photos, change text and get creative in PurpleTrail's easy to use online design center. Check out all the ways you can customize this Valentine's Day at PurpleTrail.com.
Enjoy your Valentines Day celebration!
Shop our delightful collection of Valentine's Day Cards and Valentine's Day Party Invitations.
(Visited 297 times, 1 visits today)