Looking for a new game to play at your next gathering? Next time you, find yourself sending out baby shower invites, have fun with this creative and unique free shower game! It would make a great baby shower game, bridal shower game, or even a great game for a holiday party or family reunion.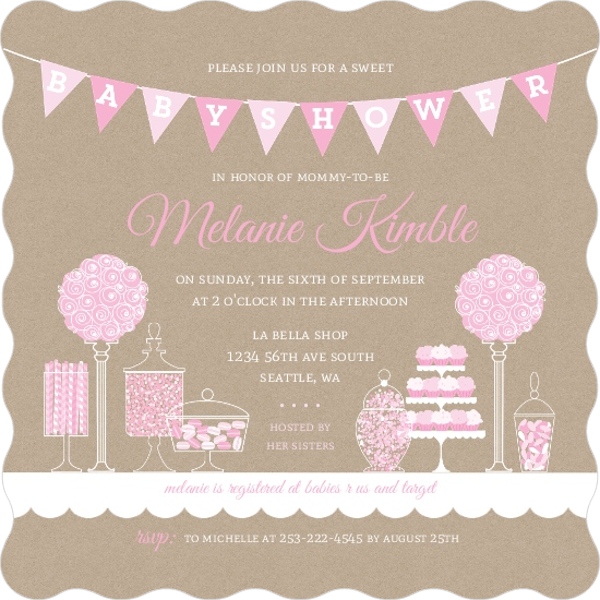 Here's how the Gift Grabber Game works:
Wrap a gift and set it into view. Tell your guests that as you read the verses, if it describes them, they are to be the first to grab the gift.  There may be 1 or many who go for the gift but whoever grabs it first returns to their seat and sets the gift on the table in front of them, if they are seated at tables, or in their lap if they are not. Then you continue on to the next verse. The person who loses the gift, is still in the game with the next verse.
The news is out, quick send a cable. The gift starts with the lady at the table.
If someone wears clothing with the color of blue, be ready because
she will take the gift from you
Now everyone knows that blue has been worn, you can grab the gift
if a girl was your first born
You can take the gift after this next versem if you are the gal who came
carrying a shoulder type purse
Ill give you a chance and want to be fair, hurry for the gift if you have
brown colored hair
We hope everyone playing will be a good sport, you can have the gift
if your hair is short
Were getting tricky, heres a real humdinger! take the gift if you have
more than one ring on your finger
Youre all doing great! what a success, the gift can be yours if your
not wearing a dress
You wont hold it long, the gift is not for you, but now it goes to the
lady with not one child but two
Dont despair cause heres the next clue, the gift is yours if your
wearing a toeless shoe
With each pass of the gift we are having a ball, the gift is now going to
you if your over 60 inches tall
We hope youre all having fun, we tried to include everyone. Its your
chance to have it if your the mother of a son
From one lady to the next, you have the gift and then its gone, but the
gift is yours if you have earrings on
There wont be time to practice, there wont be time to rehearse, you are
the lucky lady if you brought a colorful purse
Everyone is watching as the gift swiftly passes, but this is your turn to
get it if you are wearing glasses
Were ending this game and the gift passing like hopscotch, you could be
the winner if your wearing a wristwatch.
You and your guests will love this free shower game. Happy celebrating! For party theme ideas and invitations, check out PurpleTrail.com. They have a large selection of customizable theme party invitations. Add photos, change text and colors to match your event perfectly!
(Visited 855 times, 1 visits today)