It's almost Valentine's Day! The means your kids are going to need school Valentines Day cards to hand out to all their classmates. PurpleTrail has some cute designs that you can fully customize in our design center. From super cute to wild and sassy, our collection of school Valentines Day cards is full of all kinds of style. Take a look!
Wild Monster Valentine's Day Card
These Valentines Day cards are full of cute little monsters wishing you a wild Valentine's Day. The bright colors are fun and full of cheer. You can customize your Valentine message on the back of the cards.
Zebra Heart Valentine's Day Card
These sassy Valentines Day cards are great for the the kid who loves to be stylish. The zebra print background and pink accents create a fun design that recipients will love. Add your child's custom message on the back using our design center tools.
Alien Valentine's Day Card
A Valentine's message from, outer space! These alien Valentine's Day cared are out of this world. Add your child's photo in our design center.
Pink Princess Valentine's Card
Everyone loves to get a Valentine card from a princess! Customize these pretty pink Valentines for your child to hand out at school.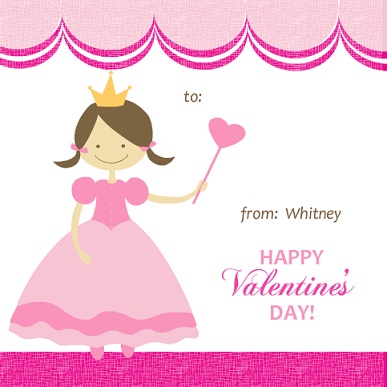 Dinosaur Crackle Valentines Card
Help your child tell his classmates that they are dino-mite! These green and orange dinosaur school Valentines Day cards are prefect for the budding, paleontologist. Customize the Valentine's Day message in our design center.
PurpleTrail not only offers cute school Valentine's Day cards, we also offer envelope printing so you can coordinate your Valentine envelopes with your card design. We hope you have a very Happy Valentine's Day!
(Visited 702 times, 1 visits today)