From white elephant exchanges and Secret Santa to cookie and ornament swaps, there are plenty of Christmas gift exchange ideas that will make your seasonal gathering more fun and less stressful.
Rather than trying to purchase gifts for each guest at your holiday party, try out one of these fun and affordable Christmas gift exchange ideas to entertain guests and simplify holiday gift giving.
Gift Exchange Ideas: Secret Santa
Secret Santa is a classic gift exchange game that works wonderfully for holiday office parties or large family gatherings. It ensures every party guest gets a gift while removing the stress of having to purchase numerous gifts for each guest. Plus, the secret aspect of the game adds extra fun and mystery to holiday celebrations.
To organize a Secret Santa gift exchange, meet with all of your guests ahead of time so you can determine who's giving gifts to who. Once you're all together, write each guests' name on separate pieces of paper.
Throw all the names into a jar or hat. Then have each guest draw a name. The name they draw is the person they have to purchase a gift for. Guests are supposed to keep the name they draw secret, hence the game's title "Secret Santa."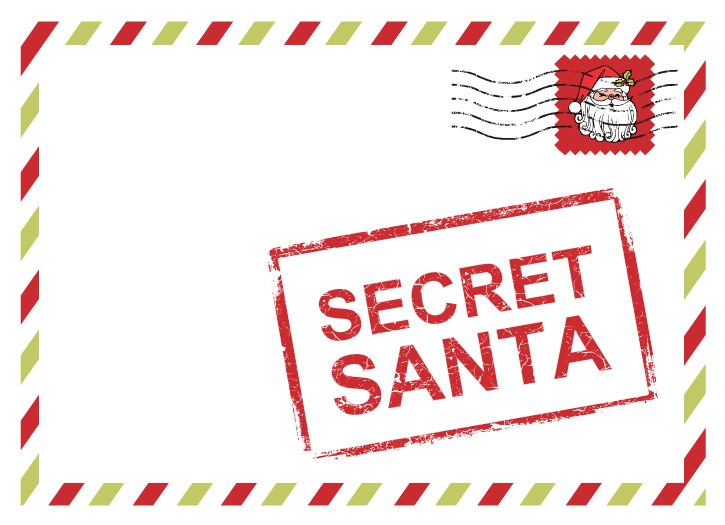 Even after wrapping the gift, only the name of the recipient should be inscribed on the tag. Don't label who the gift is from. Upon arriving to the holiday party, guests should stack all of the gifts in a pile.
Then when it's time to open presents, everyone searches for and opens the gift with their name on it. Then they have to guess who the gift is from or who their "Secret Santa" is.
If they can't guess, then eventually their Secret Santa should come forward. Before drawing names for your Secret Santa gift exchange, set a price for the gift so everyone receives something of equal value.
Gift Exchange Ideas: Cookie Exchange
If your holiday party guests like to bake, consider swapping presents for cookies this year. Start by sending out cookie exchange party invitations to your guests. On the invitations, ask guests to bring a large batch of their best cookies.
Also note on the invitations how many cookies they should bake. You can select the number based on how many people you're inviting. Ask guests to bring recipe cards and a large container that they can use to take cookies home with as well as large basket or plate to display their sweets on.
To streamline the cookie exchange, you can also ask guests to divide their cookies up into separate bags, so they can pass out a bag to each guest when it's time to swap cookies at your party. They can even individually label each bag with each guests' name.
Upon arriving to your holiday party, have guests display their cookies on the plates or in the baskets they brought on a table. Then everyone can walk around and exchange cookies with each party guest.
This is not only an affordable way to celebrate the holidays, but it's also a great way for your guests to sample new cookies while getting to know each other better.
Don't forget to have everyone bring recipe cards! You can make your own from scratch on PurpleTrail.com. Decorate your venue with festive decor and prepare plenty of milk, hot cocoa, and eggnog for guests to wash down their holiday cookies with.
Gift Exchange Ideas: Ornament Exchange
Rather than having guests purchase gifts or bake cookies, have them purchase or make ornaments for one another instead. Send out ornament exchange invitations to all of your guests. On the invitations, ask guests to bring a wrapped ornament.
Have everyone attach a Christmas trivia question onto their wrapped ornaments. When it's time to exchange ornaments, have someone read the trivia questions aloud. Whoever can answer the question attached to the ornament correctly gets the ornament. Limit one ornament per person.
Instead of trivia you can simply write a number onto each ornament and have each guest draw a number out of a hat. Or you can play this Left to Right Gift Exchange Game too.
Gift Exchange Ideas: White Elephant
Whether your holiday party guests are on a budget this year or they like fun and games, a white elephant gift exchange will likely be a hit.
To plan a white elephant gift exchange, start by sending out white elephant party invitations. On your invitations, ask guests to bring a small wrapped gift, preferably something that is previously-owned, funny, or unusual.
Generally how white elephant gift exchanges work is participants are asked to bring in something that is impractical to point that it's funny, but you can instead ask your guests to bring in nice gifts, if you think everyone would enjoy that more. Either way, it will be good to set a price range so guests are receiving gifts of equal value.
Once guests arrive, ask them to stack their gifts into a pile. Then have someone number blank pieces of paper from one to however many guests are at your party. Then pass a number out to each guest.
The guest who ends up with number one goes first. They get to pick out a present and open it. Then, the guest with number two goes and that person can choose to either pick a wrapped present from the pile or steal the gift the first person has already unwrapped.
If they do choose to steal, the person they stole the gift from it from has to pick up a new gift from the pile and unwrap it. After that, the person with number three can go. Again, they can choose to either pick up an unwrapped present or steal a gift from someone who already has one. Learn more about planning a white elephant party here.
Hopefully you found these holiday gift exchange ideas helpful! Have fun planning for your holiday gift exchange and happy holidays!
(Visited 9,161 times, 1 visits today)