Turning 5o is no small accomplishment. Celebrate the big 5-0 in style by gathering up all your friends and family for a big bonanza! PurpleTrail wants your celebration to be no less than perfect, so we've put together some great 50th birthday invitation wording ideas to help you create your perfect 50th birthday invitations. Find your inspiration and get to celebration because you deserve it!
50th Birthday Invitation Wording Ideas
Friendships are one of the few things
that improve with age.
The family and friends of
Joe Smith
invite you to celebrate his
50th Birthday
and a lifetime of good friendship.
**********
Say it ain't so…
Joe Smith
is gonna be the Big 5-0!
He said "A party, no way!"
But we talked it over
and we're having one anyway!
**********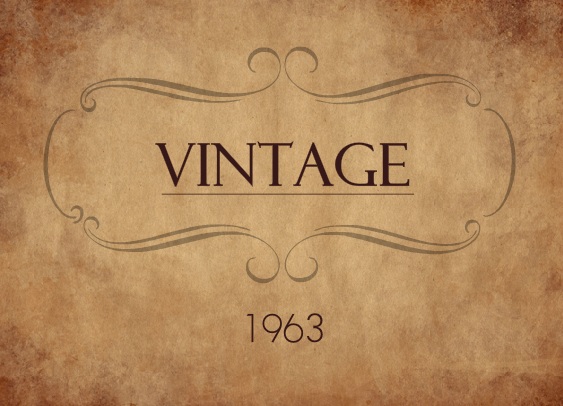 John is on a roll –
OVER THE HILL, that is!

Help push him over the edge
at a Surprise Birthday Bash

**********
Look who's 50!
Please join us as we celebrate Joe Smiths 50 years of excellence!
**********

Harold is about to take
a swing at 50!
Join us as we follow through
with the Birthday Boy
***********
Like a fine wine, she just gets better with age

Our beloved Joan is turning 50 years young!
***********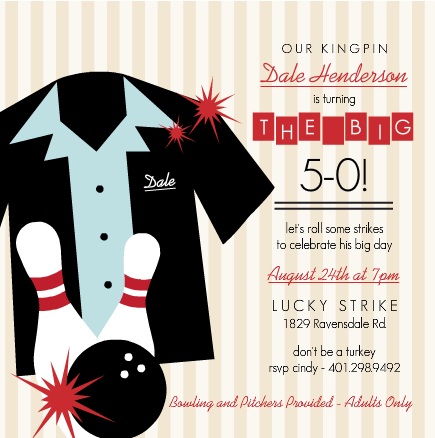 Nifty, thrifty and finally 50!
***********
It's finally here, her 50th year

Though you could never tell, she wears it so well
***********
Let's celebrate the 20th anniversary of Linda's 30th birthday! 
***********
The golden years are yet to come

Help us carry Steven over the hill
***********
Come rock the boat for Joe's big 5-0

No gifts – your presence is the only present needed
***********
He's seen half a century of time pass
Join us for Tony's 50th birthday and raise a glass
***********
Celebrating fifty years of wonderful!
Join us for a birthday celebration honoring the amazing
Josephine Banks
***********
Psst…Did you hear?
Alma's 50th Birthday is almost here!

Let's celebrate in style
Join us for dinner and drinks
***********
Please join us as we honor
Miles Clark
For his 50th birthday
We'll delight in fond memories, delicious food and toast to the next 50 years
***********
Getting old isn't easy
Let's at least make it fun
Join us for Jane's 50th birthday
***********
50th Birthday Party Tips

Make sure the birthday honoree will appreciate a party, they may prefer a more intimate celebration
Send out party invitations 3 to 4 weeks in advance
Adding adults only please at the end of invitation is a polite way to say no children
Use now and then photos to decorate, guests will love seeing a timeline of the honoree
Consider a theme that is favored by the honoree. It makes decoration and food choices easier to plan.

 Add a little fun to your 50th birthday invitations with one of these 50th Birthday Quotes

The man who views the world at fifty the same as he did at twenty, has wasted thirty years of his life.
Muhammad Ali

Nature gives you the face you have at twenty; it is up to you to merit the face you have at fifty.
Coco Chanel

Middle age is when you've met so many people that every new person you meet reminds you of someone else.
Ogden Nash

Age is a number and mine is unlisted.
Anonymous

Looking fifty is great – if you're sixty.
Joan Rivers

To me, old age is always 20 years older than I am.
Bernard M. Baruch
We hope your 50th birthday party is as fabulous as the person you are celebrating.  Here's to 50 more!
(Visited 88,341 times, 13 visits today)