Turning 21 is an exciting time in a young person's life! A whole new social world opens up and the adventure into adulthood continues. Share your big news with friends and family members by hosting a birthday bash. We'll help you come up with the perfect 21st birthday invitation wording. Make your invitations interesting by including sentimental stories, humor, or inspiring quotes. Your loved ones will appreciate hearing a special message from you on this very important birthday.
21st Birthday Invitation Ideas
Before you start thinking about your 21st birthday invitation wording, you'll need to find the perfect birthday invitations. Make sure to take a look at PurpleTrail's nice selection of 21st birthday invitations for ideas and inspiration. They have a number of beautiful designs, card styles, and custom design options.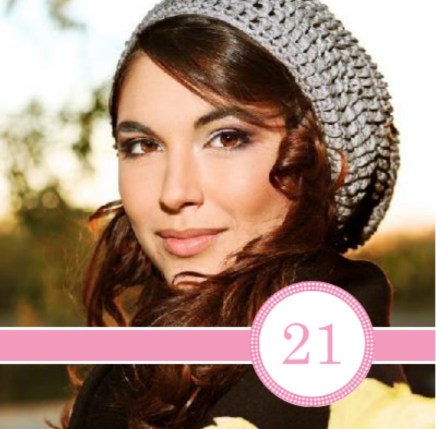 21st Birthday Invitation Wording Ideas
These wording ideas will work with any style of birthday celebration. Throw in a favorite special memory you've shared with your friends and family members or a cute inside joke. Adding personal info to your invites will make them more meaningful. Here are some great 21st birthday invitation wording ideas you can use to get started.
The time is here, lets give a cheer! We must all buy Joe a beer!
Join us for a birthday celebration. Joe is turning 21!
**********
Join us for cocktails and dancing. Amy is 21 and were hitting the town in style.
**********
She's the toast of the town and you can be sure you don't want to miss the event of the season.

Amy is 21 and its time to celebrate. Dinner's at 7 so don't be late!
***********
It's time to celebrate Lindsay's birthday! She turning 21 so let's toast some champagne with our friend!
************
Join us for cocktails, beer and wine. It's Jodi's 21st so dress to the nines!
************
Let's get together for a night on the town in honor of our good friend Ashlee's 21st birthday.
Look who's finally all grown up.

Marie requests an evening of,

Dinner, drinks and dancing

to celebrate the evening of her 21st
************
One martini, two martinis, three martinis, floor!

Let's keep the birthday girl classy, 'cause that's what friends are for.

Come shake up the cocktails for Beverley's 21st!
************
Cheers to a girl turning into a classy woman

Help get her there as she embarks on her first night on the town
************
Cheers – Finally 21 and legally able to do everything she's already been doing since she was 15.

Let's toast to that!
21st Birthday Invitation Wording Ideas – Birthday Quotes
Adding inspiring quotes to your birthday party invitations will make your celebration more meaningful. Pick a quote by a favorite author, musician or star.  Check out the quotes below for ideas and inspiration.
"God gave us the gift of life; it is up to us to give ourselves the gift of living well." – Voltaire
*********
"There are three hundred and sixty-four days when you might get un-birthday presents … and only one for birthday presents, you know." – Lewis Carroll
**********
"Let us celebrate the occasion with wine and sweet words." – Plautus 
**********
"All the world is birthday cake, so take a piece, but not too much." – George Harrison 
**********
"Birthdays are nature's way of telling you to eat more cake." – Jo Brand
*********
"Happiness is neither virtue nor pleasure nor this thing nor that but simply growth, We are happy when we are growing." – William Butler Yeats 
 "Life is growth. If we stop growing, technically and spiritually, we are as good as dead." – Morihei Ueshiba 
*****************
"You'll never be disappointed if you always keep an eye on uncharted territory, where you'll be challenged and growing and having fun." – Kirstie Alley 
****************
"If every day is an awakening, you will never grow old. You will just keep growing." – Gail Sheehy 
**************
"Maturity is a high price to pay for growing up." – Tom Stoppard
**************
"I don't know half of you half as well as I should like; and I like less than half of you half as well as you deserve." – J R R Tolkien, The Fellowship of the Ring
**************
"If more of us valued food and cheer and song above hoarded gold, it would be a much merrier world." – J R R Tolkien
Don't Forget Details
Once you've selected your invitation wording and included a fabulous quote or phrase, don't forget  to include the following details:
Date
Time
Location, with directions
Theme, if any
Food being served, if any (so guests will know to eat first if necessary)
From the PurpleTrail party team, we wish you a happy, memorable, safe and beautiful 21st birthday celebration.
(Visited 70,797 times, 4 visits today)